Fraudulent Behavior Patterns
We've been at this for a while. Here are some of the patterns we've observed that were common among orders that were charged back.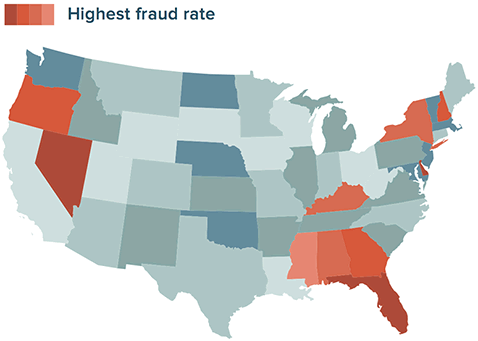 Orders where the bill-to and ship-to addresses are in different states.
Orders for an unusally high number of items or suspicious quantities with expedited shipping selected.
Orders that appear to be from different accounts, but all ship to the same address.
Orders that ship to addresses with "fake suites", such as a regular house with "Suite 200" in the Address Line 2 field.
Orders where the City name does not match the zipcode. Most commonly observed in high-fraud areas such as Brooklyn, Las Vegas, and Miami.
Orders where the same customer has multiple orders in progress that haven't delivered yet.
Orders around 3:00 AM have the highest rate of fraud across all time zones.
Orders with a domestic billing and shipping address, but the credit card was from a foreign bank.
Orders with a freight forwarder as a ship-to address are 91% fraudulent
Customers who contact you immediately after receiving tracking information claiming they had "already" canceled the order. These are typically posturing to establish a conversation to be used to their benefit in a dispute.
We've added the ability to flag orders meeting some of this criteria within our Shopify app, and will continue to expand this functionality. In the meantime, be conscious of bad customers and suspicious transactions.

---
Learn
Take Action
Join the Fight
Our mission is simple: we want to stop customers who steal from sellers. As a participating seller, your chargeback data is helping other sellers avoid bad customers, just like how the data they submit is helping you. Sign up for free and join the fight.